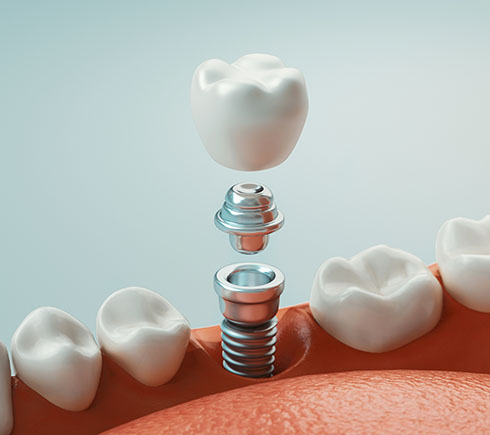 Dental Implants in St. George & Ivins, UT
Even with modern dental technology and treatments, tooth loss is still a common issue that many adults face as they get older. The loss of even a single tooth can have a dramatic effect on our overall happiness and confidence. If you've lost one or more teeth to infection or decay, dental implants could be exactly what you need to revitalize your smile and restore your confidence. At Wagner Dental in Ivins and St. George, our skilled team can provide replacement teeth that you'll be proud to show off.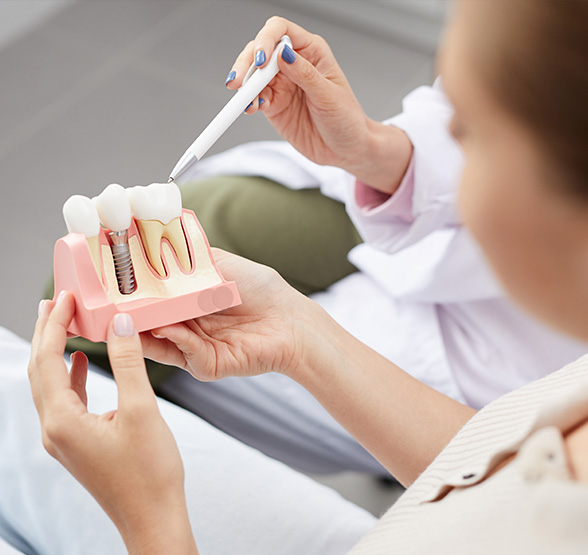 What Are Dental Implants
Dental Implants are artificial tooth roots that resemble screws. During the dental implant procedure they actually bond with the natural bone in your jaw, forming a base that can support your replacement teeth. The artificial teeth are called crowns, and they'll be custom made so that they match your other permanent teeth. After the crowns are placed, they'll function the same way as natural teeth and require the same consistent care to maintain. If you stay on top of your oral hygiene routine and keep up with regular dental appointments your new teeth can last you a very long time.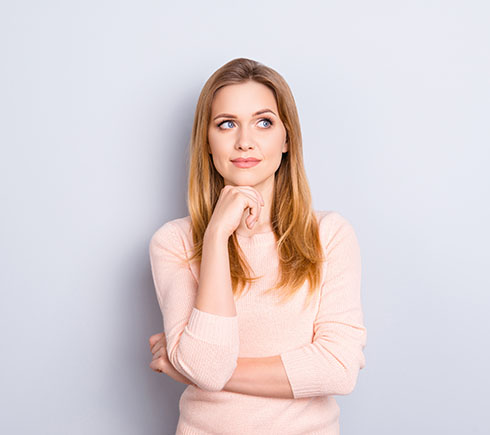 Are Dental Implants Better than Dentures Or Dental Bridges?
Dental implants aren't the only solution to tooth loss. Many people rely on dentures or dental bridges to make their smiles whole again. However, there are certain disadvantages to both of these options. Because they don't fuse to the bone they can be less stable. That lack of stability (particularly when it comes to ill-fitting dentures) can lead to some difficulties in eating or speaking clearly, while also taking away from your personal comfort. Dental bridges also tend to have a shorter lifespan, usually only lasting up to ten years. If you'd prefer a long term solution, dental implants can be more convenient, more natural, and more durable.
At Wagner Dental we're committed to providing patients in Ivins and St. George with high quality dental care. If you're looking for a permanent fix for tooth loss call us today at 435-652-8111 (Ivins) or 435-674-9777 (St. George) to schedule your appointment.
CONTACT US