November 23, 2020 6:24 pm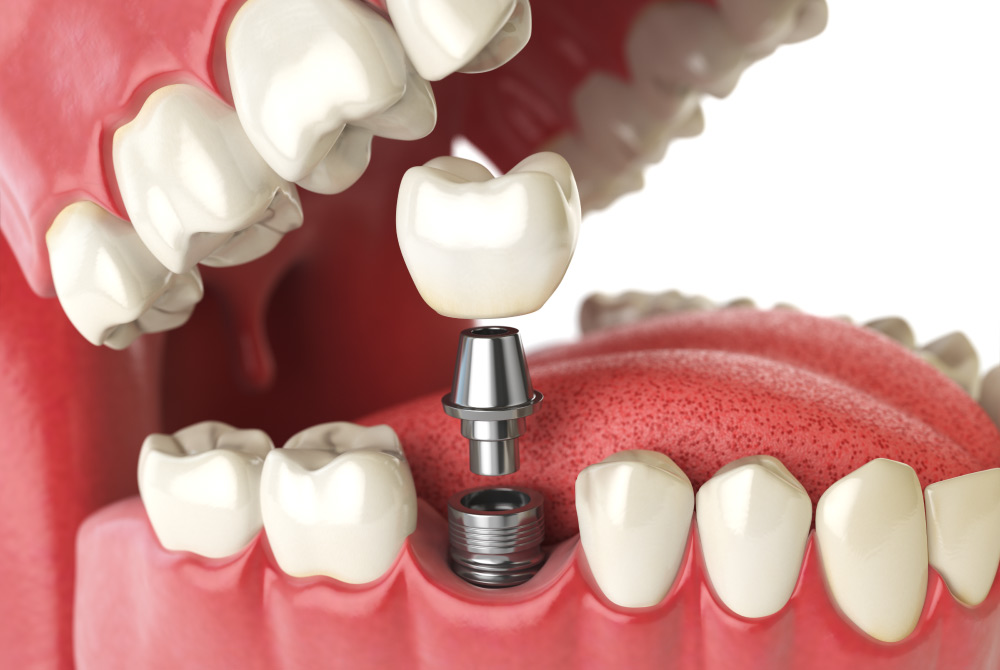 When you lose teeth or need to have them removed, you have several tooth replacement options. In this blog post, we discuss one such option: dental implants.
What Are Dental Implants?
Dental implants are a permanent tooth replacement solution made of a biocompatible rod placed into your jaw topped with a restoration, such as a dental crown, a bridge, or dentures. Implants allow you to speak and chew with ease while giving you a natural-looking smile.
Plus, after the initial period of healing, dental implants are easy to take care of. You don't have to deal with an adhesive, removing them, or soaking them. Simply brush and floss them like your natural teeth and visit Wagner Dental for routine dental checkups and cleanings.
How to Know If Dental Implants Are Right for You
However, because this restorative treatment involves surgically implanting the implants into your jawbone, you must meet certain criteria to be a good candidate for dental implants. For example, you must have healthy gums and a strong jawbone, avoid tobacco products, and feel comfortable financing your treatment.
Have Healthy Gums & Jaw

During your initial consultation, we will evaluate the health of your gums and jawbone. You must have healthy gum tissue and a strong jaw that can keep the dental implants firmly anchored. This reduces the chance of dental implant failure.

Fortunately, certain issues can be addressed with periodontal therapy and a bone graft, as well as a commitment to superb oral health habits.

Avoid Tobacco Products

Smoking and tobacco products increase your risk for gum disease and elevate your risk of dental implant failure. To be eligible for dental implants, you must commit to avoiding tobacco products.

Can Fit Into Your Budget

One factor you need to consider when deciding if dental implants are right for you is the cost. Dental implants are pricier than dentures. Depending on your dental insurance, your plan may cover a portion of your implant treatment or none at all. But don't worry–our offices offer several financial solutions to make implants affordable!

At Wagner Dental, we accept a variety of payment options, including cash, debit and credit cards, dental insurance, and FSAs and HSAs. We also offer in-house financing and accept third-party financing through CareCredit®. CareCredit is like a credit card for healthcare expenses. This allows you to break up your dental expenses over manageable monthly payments. Some plans even have no interest!
Schedule Your Consultation!
Dental implants are a terrific solution for many patients who want a natural-looking tooth replacement. However, your oral health and lifestyle could impact whether you qualify. At your consultation, our Wagner Dental team will carefully assess your oral health and habits before recommending dental implants.
Contact Wagner Dental in St. George and Ivins, UT, to discuss if dental implants are right for you!
Categorised in: Restorative Dentistry
This post was written by Wagner Dental